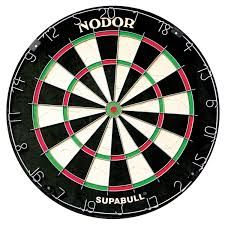 Hythe & Waterside Darts League
Division 2
Hythe & Dibden CC Darts 'A' 4 - 5 Malt & Hops 'B'
| | | |
| --- | --- | --- |
| Hythe & Dibden A | 4-5 | Malt & Hops B |
| Steve CHIVERTON | 2-0 | C.Mayhew |
| Scott ROLLINSON | 1-2 | S.Edwards |
| Pete BAMBRIDGE | 0-2 | D.Page |
| Chalky WHITE | 2-0 | M.Wheeler |
| Simon WRIGHT | 2-0 | D. Parham |
| Derek WRIGHT | 1-2 | M.Owen |
| Scott ROLLINSON & CHIV | 2-1 | S.Edwards & B.Connor |
| FROSTY & Charlie Von LANDAU | 0-2 | D.Page & M.Owen |
| Simon WRIGHT & Jason MANSBRIDGE | 1-2 | A.Bennett & K.Fullock |
A step up in standard as Hythe & Dibden A hosted a very good Malt & Hops B side.
Wrighty assured everyone he was going to be his own boss tonight after last weeks defeat tb the Old Mill.
First on Chiv and up against the Pizza Man and skipper Carl Mayhew who never really got going to his usual standard. Chiv a 2-0 win. Good start
Then Bossman does a crazy decision ~ putting up Scotty Rollinson our number 1 against their number 1 Steve Edwards. A cracking game saw Edwards hit a 180 and beat our unbeaten Scotty (who left his darts at work) 1-2 . Things then got worse as Pete Bambridge went down 0-2 to D.Page.
Chalky up next and Hythe were back to 2-2 after Chalks showed some of his old form to win 2-0 against Matt Wheeler.
Wrighty made it 3-2 with a solid 2-0 performance over D.Parham but then Dad Derek lost 1-2 in the final singles against Mike Owen to take the game into grub at 3-3.
Mrs Bambridge treated us to a great spread of goodies unlike her old man earlier.
First doubles saw Chiv team up with Scotty and they recorded a 2-1 win after being 1 down. Hythe needed just one win out of two to win the match so Blackfield's finest teamed up (Frosty & Charlie) against the strong pairing of M.Owen & D.Page. The Hythe pair never in the game and a 0-2 loss.
So it was down to the final match and the skipper (the boss) teaming up with Jason Mansbridge against Bennett & Fullock who were playing for the first time in the evening.
Wrighty had the swagger of a man who had won earlier but that was as good as it got. Jason carried him in games 2&3 and it went down to doubles before the Malt pair deservedly won the game and match.
Great evening and a good bar spend for the club. Wrighty's after match verdict. ' I shouldnt listen to anyone and do my own thing'
League Results To Follow
Travellers Rest 7 v 2 Hythe & Dibden Cricket Club B
Hythe & Dibden CC A 4 v 5 Malt & Hops B
Malt & Hops C 4 vs 5 Falcon
Old Mill A P vs P Fountain Court
LEAGUE TABLE
| | | | | | | | |
| --- | --- | --- | --- | --- | --- | --- | --- |
| TEAM | PLD | WON | LOST | LEGS + | LEGS - | DIFF | POINTS |
| TRAVELLERS REST | 5 | 5 | 0 | 32 | 13 | 19 | 8 |
| MALT & HOPS B | 5 | 3 | 2 | 28 | 17 | 11 | 6 |
| HYTHE & DIBDEN CC A | 5 | 3 | 2 | 25 | 19 | 6 | 6 |
| FfALCON | 5 | 3 | 2 | 22 | 23 | -1 | 6 |
| OLD MILL A | 4 | 2 | 2 | 19 | 17 | 2 | 4 |
| MALT & HOPS C | 5 | 2 | 3 | 20 | 25 | -5 | 4 |
| HYTHE & DIBDEN CC B | 5 | 1 | 4 | 12 | 33 | -21 | 2 |
| FOUNTAIN COURT | 4 | 0 | 4 | 12 | 23 | -10 | 0 |