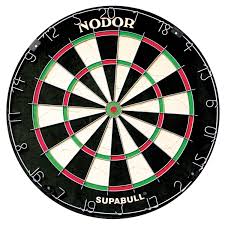 Hythe & Waterside Darts League
Hythe & Dibden CC Darts 'A' 6 - 3 Fountain Court
| | | |
| --- | --- | --- |
| Hythe & Dibden A | 6-3 | Fountain Court |
| Chalky WHITE | 2-0 | Alex REEVE |
| Mike FROST | 1-2 | Martin FROST |
| Derek WRIGHT | 0-2 | Chris LLOYD |
| Scott ROLLINSON | 2-0 | Jason BATSON |
| Simon WRIGHT | 2-0 | Pete AVERY |
| Pete BAMBRIDGE | 2-0 | Captain |
| Pete BAMBRIDGE & Mike FROST | 2-0 | Alex REEVE & Martin FROST |
| Steve CHIVERTON & Chalky WHITE | 0-2 | Jason BATSON & Pete AVERY |
| Derek WRIGHT & Scott ROLLINSON | 2-0 | Chris LLOYD & Martin FROST |
So here we are a 5th season of Winter darts to look forward too and weve inherited a B Team to finish below us as well.
So what's been happening ~ Well Wrighty has been sworn in as captain and Pete Miller has buggered off back to the Travs.
Last years captain Steve 'Patel'Taylor has dropped down to keep the B team going but Chiv's boss Jason Mansbridge has been recruited along with Mr.Sport to make it 10 signed on.
First game of the season however and pre match nerves meant Jason rung in sick from work and couldnt play. Charlie Von Landau was in Jamaica playing in the Caribbean Open, Mr.Sport was in constant touch from Romania where he was drowning his sorrows after Irelands poor rugby world cup.
Oh and ive forgot what about Andy Munden ~ not been seen for months (in a BT van) and since his holiday. Reports have it hes not well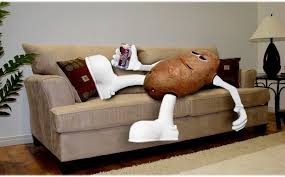 So we were down to just 7 and with Rolly late us usual it was down to Chalky to go on first. Unable to practice lately on a Saturday because of chors ~ youd never believe as steady darts and a 92 check out won him the game 2-0.
Frost vs Frost next ~ no not Richard & Jack by Mike vs Martin. Our Frosty was playing a blinder before the match started but sadly went down 1-2 in a game that could have gone either way.
Things got worse for Hythe when Derek Wright went down 0-2 to Chris Lloyd. So Wrighty had no alternative but to send on the big gun Scott Rollinson. First leg was poor for Scotty then suddenly he hits a maximum 180. Second leg 2 tons followed, a 90 check out and a 2-0 win.
Wrighty up next and not to be outdone by Hythe's no 1 in the previous game Wrighty checks out with a bull and a 2-0 win.
Hythe now 3-2 up so Bambo to play the final leg against the Fountain's skipper ~ who must have been blinded by Bambo's Palace shirt and skimpy shorts. Bambo steady as ever and a 2-0 win.
Into the doubles and Bambo back on (just like summer league) He partnered Frosty to a 2-0 win. More taht can be said of Chiv and his chosen partner Chalky. Garbage both of them especially in the first leg where their highest score was 38.
Second leg Chiv did hit a ton and a 80 but the rest and his partner (who had 3 darts at a double) were shocking 0-2.
Final game ~ and yes Wrighty was still here. Derek paired up with Scotty to record a 2-0 win.
6-3 the final score and tougher opposition next week we expect at the Malt.
Hopefull the two sicko's will be back and possibly the holiday twins.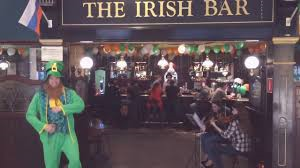 Yep Mr.Sports Back