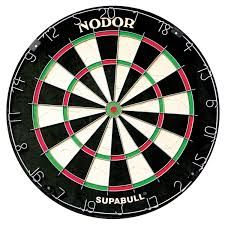 Hythe & Waterside Darts League
Division 3
Hythe & Dibden CC Darts 'A' 5 - 2 Old Mill
| | | |
| --- | --- | --- |
| Hythe & Dibden A | 5-4 | Old Mill |
| Simon WRIGHT | 2-0 | T.Dolan |
| Andy MUNDEN | 2-1 | O.Blay |
| Jason MANSBRIDGE | 2-0 | D.Wells |
| Chalky WHITE | 1-2 | A.Church |
| Scott ROLLINSON | 2-0 | M.Buchan |
| Derek WRIGHT | 1-2 | J.Greatorex |
| Simon WRIGHT & Jason MANSBRIDGE | 0-2 | Church & Dolan |
| Scott ROLLINSON & Steve CHIVERTON | 2-0 | Blay & R.Mainwaring |
| Charlie von Landau & Mike FROST | 0-2 | D.Lee & J.Greatorex |
Hythe A gained sweet revenge over The Old Mill last Monday with a 5-4 win though after being 4-1 up they made hard work of it.
Wins for Wrighty, Andy Munden & Jason Mansbridge gave Hythe a 3-0 lead. Chalky then lost a close game 1-2.
Scott Rollinson's 2-0 win put Hythe 4-1 up going into the final singles which saw Derek Wright go down 1-2 to Greatorex.
Wanting to seal the win as quickly as possible Wrighty put himself and Jason Mansbridge up first only to lose 0-2 to Church & Dolan who played well.
Scotty & Chiv then took on Blay & Mainwaring and thanks to Scotty's power scoring won the game 2-0.
Forsty and Charlie went on at the end but went down 0-2.
Hythe a welcome 5-4 win
Results & Averages can be viewed on the main Darts Page.