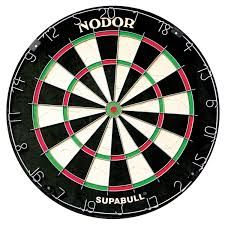 Hythe & Waterside Darts League
Hythe & Dibden CC Darts 'A' 7 - 2 Malt & Hops B
| | | |
| --- | --- | --- |
| Hythe & Dibden A | 7-2 | Malt & Hops 'B' |
| Pete BAMBRIDGE | 1-2 | G.Martin |
| Steve CHIVERTON | 2-1 | T.Armstrong |
| Scott ROLLINSON | 2-0 | S.Hosey |
| Chalky WHITE | 2-1 | P.Dunn |
| Simon WRIGHT | 2-0 | L.Lee |
| Derek WRIGHT | 2-1 | S.Ferguson |
| Scott ROLLINSON & Mike FROST | 2-0 | A.Evans & G.Martin |
| Charlie Von LANDAU & Jason MANSBRDGE | 0-2 | P.Dunn & T.Armstrong |
| Derek WRIGHT & Simon WRIGHT | 2-1 | S.Hosey & L.Lee |
Mondays darts took Hythe down to the Malt & Hops to play their B Side.
Pre match reports that Wrighty's side were at full strength were dented when Andy Munden pulled out after his Curry takeaway was late being delivered.
Wrighty's hands were tied when Bambo had to play up first because of a family illness. Thoughts are with you big man. As expected Bambo's mind wasnt completely on the game and he went down 1-2.
Chiv had no excuses for a torrid performance. Despite being 300 behind in the first leg and top score of 45 he went 1 up. Armstrong won the 2nd leg and some how Chiv shot out on double one to win the game.
Rolly up next and a superb two legs of darts saw 140s 120s and 3 toms. Rolly winning 2-0.
Next up Chalky who hit two 125s in a 2-1 win over P.Dunn. Its still not good he says.
Hythe now 3-1 up and Wrighty on for the kill. A 2-0 win over L.Lee which inc 2 x 140s
Last singles saw Derek Wright beat L.Ferguson 2-1 and Hythe lead 5-1 going into the doubles
Frosty & Rolly up first ~ Frosty carrying the big man throughout in a 2-0 win.
Next we had Charlie VL & Jason Mansbridge. Neither really got going in a 0-2 defeat and finally The Wright's (with the time way past their bed time) struggling to a 2-1 win over Hosey & Lee. 7-2 the final result and Hythe go top even if it is for just one week.
| | | |
| --- | --- | --- |
| HYTHE & DIBDEN CC A | 6 ~ 3 | FOUNTAIN COURT |
| MALT & HOPS B | 4 ~ 5 | FALCON |
| OLD MILL A | 8 ~ 1 | HYTHE & DIBDEN CC B |
| TRAVELLERS REST | 6 ~ 3 | MALT & HOPS C |
| FALCON | 4 ~ 5 | TRAVELLERS REST |
| HYTHE & DIBDEN CC B | 5 ~ 4 | FOUNTAIN COURT |
| MALT & HOPS C | 2 ~ 7 | HYTHE & DIBDEN CC A |
| OLD MILL A | P ~ P | MALT & HOPS B |
LEAGUE TABLE
| | | | | | | | |
| --- | --- | --- | --- | --- | --- | --- | --- |
| TEAM | PLAYED | WON | LOST | LEGS FOR | LEGS AGAINST | DIFF | POINTS |
| HYTHE & DIBDEN CC A | 2 | 2 | 0 | 13 | 5 | 8 | 4 |
| TRAVELLERS REST | 2 | 2 | 0 | 11 | 7 | 4 | 4 |
| OLD MILL A | 1 | 1 | 0 | 8 | 1 | 7 | 2 |
| FALCON | 2 | 1 | 1 | 9 | 9 | 0 | 2 |
| HYTHE & DIBDEN CC B | 2 | 1 | 1 | 6 | 12 | -6 | 2 |
| MALT & HOPS B | 1 | 0 | 1 | 4 | 5 | -1 | 0 |
| FOUNTAIN COURT | 2 | 0 | 2 | 7 | 11 | -4 | 2 |
| MALT & HOPS C | 2 | 0 | 2 | 13 | 5 | -8 | 0 |