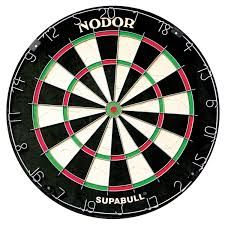 Hythe & Waterside Darts League
Division 2
Hythe & Dibden CC Darts 'A' 4 - 5 Travellers Rest
| | | |
| --- | --- | --- |
| Hythe & Dibden A | 4-5 | Travellers Rest |
| Jason MANSBRIDGE | 2-0 | G.Hadcock |
| Derek WRIGHT | 0-2 | A.Plumley |
| Chalky WHITE | 1-2 | R.Owen |
| Scott ROLLINSON | 2-1 | S.Fleming |
| Pete BAMBRIDGE | 2-0 | M.Blondell |
| Simon WRIGHT | 2-0 | P.Morton |
| Scott Rollinson & Simon WRIGHT | 0-2 | S.Fleming & G.Hadcock |
| FROSTY & Charlie Von LANDAU | 1-2 | R.Owen & P.Morton |
| Chalky WHITE & Andy MUNDEN | 0-2 | A.Plumley & M.Blondell |
Up against the League Leaders ~ Wrighty's team were 4-2 going into the doubles ~ then it all fell apart. Losing 4-5 as the game went down to the final leg of the final game.
The evening started well with Jason Mansbridge putting his hours of practise into his game to win 2-0 in the opener.
Derek up 2nd and not really in the game vs Plumley and a 0-2 defeat. Chalky then played the landlord in a cracker that went 1-2 to the Travs.
The game of the night though had to be Scotty Rollinsons match with Steve Fleming ( a quality player) Scotty won in 2-1 great game.
Things got better for Hythe when Bambo beat Mark Blondell 2-0 and when Wrighty won the final singled 2-0 Hythe had a great 4-2 lead going into the break.
Travs had to go strong in the next game to save the match ~ Wrighty though fancied that he and Scotty could win the game with 2 games to play. But it wasnt to be. They were shocking in a 0-2 defeat that cost us the match.
Charlie & Frosty were up against Owen & Morton and despite losing the first leg - came back in the 2nd with a Frosty Check Out. The 3rd went down to the double but Travs win 1-2.
Final game saw Blondie & Plumley take on Chalky & Sick Note ~ Andy Munden. With Blondie rattled in his singles Hythe fancied their chances but the Hythe pair were poor and a 0-2 defeat.
Travs win 5-4 in a great evening of darts and spag balls.
4 defeats on the trot for H&D 'A' disappointing after a strong start.
Full Monday Night League Results
Travellers Rest 5 v 4 Hythe & Dibden Cricket Club A
Hythe & Dibden Cricket Club B 4 v 5 Falcon
Malt & Hops B 8 vs 1 Fountain Court
Old Mill A 4 vs 5 Malt & Hops C
LEAGUE TABLE
| | | | | | | | |
| --- | --- | --- | --- | --- | --- | --- | --- |
| TEAM | PLD | WON | LOST | LEGS + | LEGS - | DIFF | POINTS |
| TRAVELLERS REST | 6 | 6 | 0 | 37 | 17 | 20 | 10 |
| MALT & HOPS B | 6 | 4 | 2 | 36 | 18 | 18 | 8 |
| FALCON | 6 | 4 | 2 | 27 | 27 | 0 | 8 |
| HYTHE & DIBDEN CC A | 6 | 3 | 3 | 29 | 24 | 5 | 6 |
| MALT & HOPS C | 5 | 3 | 3 | 25 | 29 | -4 | 6 |
| OLD MILL A | 5 | 2 | 4 | 23 | 22 | 1 | 4 |
| HYTHE & DIBDEN CC B | 6 | 1 | 5 | 16 | 38 | -22 | 2 |
| FOUNTAIN COURT | 5 | 0 | 5 | 13 | 31 | -18 | 0 |