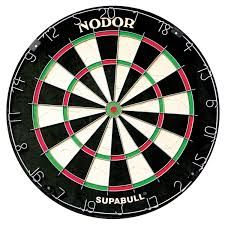 Hythe & Waterside Darts League
Division 3
Hythe & Dibden CC Darts 'A' 7 - 2 Travellers Rest
| | | |
| --- | --- | --- |
| Hythe & Dibden A | 7-2 | Travellers Rest |
| Scott ROLLINSON | 2-0 | P.Miller |
| Steve CHIVERTON | 2-0 | S.Fleming |
| Charlie von LANDAU | 0-2 | M.Bennett |
| Simon WRIGHT | 2-0 | A.Plumley |
| Chalky WHITE | 2-0 | M.Blondell |
| Jason MANSBRIDGE | 2-0 | G.Hiscock |
| Derek WRIGHT & Andy MUNDEN | 2-1 | I.Card & G.Hiscock |
| Chalky WHITE & C.Von LANDAU | 1-2 | D.Davis & S.Fleming |
| Scott ROLLINSON & Jason MANSBRIDGE | 0-2 | A.Plumley & M.Bennett |
Arguably the best performance by the A Team since they were formed 5 years ago ~ as they trounced Champions Travellers Rest not only 7-2 but 13 legs to 7.
Travs were minus the landlord and the skipper but still had out a strong side.
The game started just as Wrighty wanted it too. He won the toss and after the Travs elected Pete Miller ~ he put up Rolly to play him. The club was captivated with 25+ around the dartboard top see who would come out on top. Rolly took a tight first leg but swarmed through the 2nd to win 2-0.
Chiv then went up against there number 3 S.Fleming who gave Rolly a good run up at the Travs. Neither player really got going ~ only Chiv on treble 12s. But quick doubl;es on 3s & 17s won him the game 2-0.
Travs put up their number 1 next Martin Reynolds so Wrighty in the driving seat gave Charlie a singles outing. CVL probably wished he hadnt as Reynolds first 3 trips to the board were 140-140-100. Needless to say Reynolds won 2-0.
Wrighty put himself up 4th and cruised to a 2-0 win over Plumley. Chalky and Jason followed both taking 2-0 wins and Hythe were 5-1 up at food.
Doubles first on for Hythe Andy & Derek and they continued the form with a 2-1 over Card & Hiscock. Chalky & Charlie went down 1-2 in the 7th match but Rolly & Jason made sure of a 7-2 win with a 2-0 victory over Plumley & Bennett by this time Killer had already gone home for his coco wishing hed have stayed in Oz.