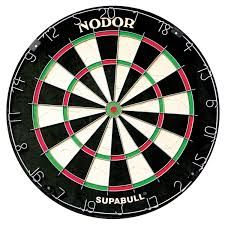 Hythe & Waterside Darts League
Division 3
Hythe & Dibden CC Darts 'A' 5 - 4 Malt & Hops 'C'
| | | |
| --- | --- | --- |
| Hythe & Dibden A | 5-4 | Malt & Hops 'C' |
| Simon WRIGHT | 2-0 | A.Evans |
| Chalky WHITE | 0-2 | S.Hosey |
| Jason MANSBRIDGE | 2-1 | P.Dunn |
| Pete BAMBRIDGE | 0-2 | G.Martin |
| Scott ROLLINSON | 2-0 | S.McEwan |
| Derek WRIGHT | 1-2 | T.Armstrong |
| Scott ROLLINSON & CHIV | 2-1 | P.Dunn & L.Lee |
| Jason & Steve TAYLOR | 1-2 | G.Martin & S.Hosey |
| Derek & Simon WRIGHT | 2-0 | T.Armstrong & S.McEwan |
Great night at the club against a fun bunch who like ourselves have a big squad and give everyone a game. Well thats as long as Wrighty gets 2 games.
Wrighty himself got Hythe off to a great start with a 2-0 win but Chalky then lost a tight game to the Malt Captain S.Hosey.
Jason Mansbridge won a great game against P.Dunn who missed his doubles but the match was again level when the chef Pete Bambridge got himself in a stew and lost 0-2 to G.Martin.
Time for the Hythe number 1 Scotty and he cruised to a 2-0 win over S.McEwan. But when Derek Wright lost the final singles 1-2 it meant that it was 3-3 going itno the doubles
Scotty & Chiv lost the first leg but came through to a 2-1 win over Dunn & Lee. Again the Malt went level when Jason Mansbridge & Butcher Boy Steve Taylor lost 1-2 to Martin & Hosey.
Down to the final game again this season and Wrighty was practically up there before the previous game had finished. Stuff the rest it was down to the skipper and Dad unbeaten in doubles this year to get the job done ~ and they did winning 2-0 over Armstrong & McEwan. Hythe had won back to back for the first time in 6 weeks.
Next up the Falcon in the Plate Competition @ The Clubhouse whilst the B Team have a byel.
Full Monday Night League Results To Follow
Hythe & Dibden CC A 5 v 4 Malt & Hops C
Fountain Court 4 V 5 Hythe & Dibden CC B
Travellers Rest 8 v 1 Falcon
Malt & Hops B L v L Old Mill
LEAGUE TABLE
| | | | | | | | |
| --- | --- | --- | --- | --- | --- | --- | --- |
| TEAM | PLD | WON | LOST | LEGS + | LEGS - | DIFF | POINTS |
| TRAVELLERS REST | 9 | 9 | 0 | 55 | 26 | 29 | 14 |
| MALT & HOPS B | 8 | 6 | 2 | 49 | 23 | 26 | 12 |
| OLD MILL A | 8 | 5 | 3 | 46 | 26 | 20 | 10 |
| HYTHE & DIBDEN CC A | 9 | 5 | 4 | 46 | 35 | 11 | 10 |
| FALCON | 9 | 4 | 5 | 34 | 47 | -13 | 8 |
| MALT & HOPS C | 9 | 3 | 6 | 35 | 46 | -11 | 6 |
| HYTHE & DIBDEN CC B | 9 | 2 | 7 | 25 | 56 | -31 | 4 |
| FOUNTAIN COURT | 9 | 1 | 8 | 25 | 56 | -31 | 2 |