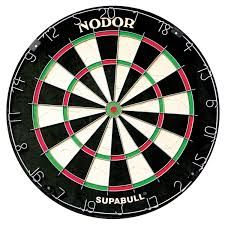 Hythe & Waterside Darts League
Hythe & Dibden CC Darts 'A' 7 - 2 Falcon
| | | |
| --- | --- | --- |
| Hythe & Dibden A | 7-2 | Falcon |
| Jason MANSBRIDGE | 0-2 | S.Markham |
| Chalky WHITE | 2-0 | R.Lewis |
| Steve CHIVERTON | 0-2 | M.Billings |
| Scott ROLLINSON | 2-1 | N.Singh |
| Pete BAMBRIDGE | 2-0 | J.Carres-White |
| Simon WRIGHT | 2-1 | S.Phillips |
| Charlie Von Landau & Mike FROST | 2-1 | N.Singh & M.Billings |
| Derek WRIGHT & Scott ROLLINSON | 2-0 | R.Lewis & S.Markham |
| Jason MANSBRIDGE & Pete BAMBRIDGE | 2-0 | S.Phillips |
Hythe & Dibden A Team went top of Division 2 with a comfortable 7-2 win over a newly formed Falcon team.
Jason Mansbridge on singles debut fell 0-2 in the opener to S.Markham but Chalky then stormed to a 2-0 win over R.Lewis to level the game.
Falcon went back in front after Chiv wasted chances and lost 0-2 to workmate M.Billings. After that it was all Hythe.
In the game of the night Scotty Rollinson beat Norman Singh 2-1, Babo then followed that up with a 2-0 win over J.Carres-White. Final singles saw a below par Wrighty beat S.Phillips 2-1. Hythe 4-2 up at the break.
In the doubles ~ the skippers plan was to throw Charlie & Frosty on against their number 1 pair Singh & Billings . To everyones surprise the Hythe pair came away with a 2-1 win and the game was won.
Derek Wright & Scotty made it 6-2 with a 2-0 win and Jason come good in the pairs with Bambo checking out both times in a 2-0 win. 7-2 win and top of the table before next weeks break for cup matches.
| | | |
| --- | --- | --- |
| HYTHE & DIBDEN CC A | 7 ~ 2 | FALCON |
| FOUNTAIN COUIRT | 4 ~ 5 | MALT & HOPS C |
| MALT & HOPS B | 8 ~ 1 | HYTHE & DIBDEN CC B |
| TRAVELLERS REST | 6 ~ 3 | OLD MILL A |
LEAGUE TABLE
( 19 Nov 2019)
| | | | | | | | |
| --- | --- | --- | --- | --- | --- | --- | --- |
| TEAM | PLD | WON | LOST | LEGS FOR | LEGS AGAINST | DIFF | POINTS |
| HYTHE & DIBDEN CC A | 3 | 3 | 0 | 20 | 7 | 13 | 6 |
| TRAVELLERS REST | 3 | 3 | 0 | 18 | 9 | 9 | 6 |
| MALT & HOPS B | 2 | 1 | 1 | 12 | 6 | 6 | 2 |
| OLD MILL A | 2 | 1 | 1 | 11 | 7 | 4 | 2 |
| FALCON | 3 | 1 | 2 | 10 | 17 | -7 | 2 |
| MALT & HOPS C | 3 | 1 | 2 | 10 | 17 | -7 | 2 |
| HYTHE & DIBDEN CC B | 3 | 1 | 2 | 7 | 20 | -13 | 2 |
| MALT & HOPS C | 3 | 0 | 3 | 11 | 16 | -5 | 0 |