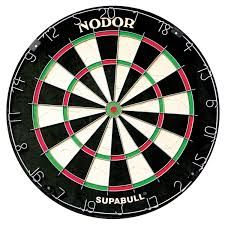 Hythe & Waterside Darts League
Division 3
Hythe & Dibden CC Darts 'A' 6 - 3 Hythe & Dibden CC Darts 'B'
| | | |
| --- | --- | --- |
| Hythe & Dibden A | 6-3 | Hythe & Dibden B |
| Jason MANSBRIDGE | 0-2 | Dan HOCKLEY |
| Pete BAMBRIDGE | 2-1 | Alex NICHOLAS |
| Steve CHIVERTON | 2-0 | Martin DUELL |
| Scott ROLLINSON | 2-1 | John McDONALD |
| Andy MUNDEN | 1-2 | Ryan WELLS |
| Simon WRIGHT | 2-0 | Adam BROADHURST |
| CHALKY & CHIV | 2-0 | Tom RICHARDS & Kev BAKER |
| FROSTY & Charlie Von LANDAU | 1-2 | Dan TAYLOR & Zac MILLAR |
| Derek WRIGHT & Scott ROLLINSON | 2-0 | Jonjo STOVELL & Alex NICHOALS |
The eagerly awaited contest between our two darts teams lived upto its billing as a great night of darts and good bar take saw H&D A come out on top by 6-3. However the B Team played their part and could have easily turned the cards.
First match saw Dan Hockley up against Jason Mansbridge. Both players scored 3 tons however it was Dans finishing that saw him take the match 2-0 and had the B Team dreaming of an upset.
The vocal support for the B Team dimmed somewhat when in Game 2 Pete Bambridge beat Alex Nicholas 2-1. Dont know much about it as myself and Chalky were barred to the back of the room because we were in Bambos eye line ~ Tart !!!
Chiv up next against The B Teams Captain for the night Lenny. Not much to write about here either as Chiv won the first leg easily, then spent 30 darts at double 1 in the 2nd before winning 2-0.
Game 4 mind was top billing ~ B Teams undefeated John McDonald vs A Teams number 1 Scotty Rollinson. John started with a ton and hit two more in a first leg that Scotty struggled to get going in. But Scotty levelled after checking out with a 112. The final leg saw it even all the way down with John first to a double which he missed and Scotty stepped in.
H&D A now 3-1 up ~ and Andy 'sicknote' Munden up against Ryan Wells who played so well in the doubles tournament the other week. Both players admitted to being nervous with 80% of the room watching. Sicknote took the first leg and looked confident but Ryan came back well in the 2nd leg. Both players could have taken the decider but Ryan came through for a 2-1 win
Final singles saw Wrighty take on Adam Broadhurst who looked strong in warm up even though he had no darts of his own. Wrighty won the first leg then out of the blue Adam hit a 180 in the 2nd. But the A team skipper came back and won the match 2-0.
4-2 now going into the doubles and the A team needing just one more win. But theyve said that the last 3 matches. Wrighty decides to put up Chalky & Chiv against Tom Richards & Kev Baker who surprisingly didnt play singles. Chalky started well but was matched by Kev who turned out the best player of the 4. Kev and Tom were ready to go for the double when Chiv checked out on 58. 2nd leg again Chalky did the spade work before Chiv checked out first time for a 2-0 win.
Game 8 saw the Blackfield Boys Charlie & Frosty up against the clubs only 100% Zac Millar (though hes never finished a singles match ~ properly) and Dan Taylor. The match went to the B Team Boys 2-1 with some decent scoring.
Final game saw Derek Wright unbeaten in doubles & Scotty up against Jonjo & Alex. Easy win for the A Team boys who are a good pairing.
So a 6-3 win for the A Team but a good game and well done to Lenny's side.
Next up the A team are at Fountain Court whilst the B Team are at home to The Old Mill.
Full Monday Night League Results To Follow
Hythe & Dibden CC A 6 v 3 Hythe & Dibden CC B
LEAGUE TABLE BEFORE LAST MONDAY
| | | | | | | | |
| --- | --- | --- | --- | --- | --- | --- | --- |
| TEAM | PLD | WON | LOST | LEGS + | LEGS - | DIFF | POINTS |
| TRAVELLERS REST | 6 | 6 | 0 | 37 | 17 | 20 | 10 |
| MALT & HOPS B | 6 | 4 | 2 | 36 | 18 | 18 | 8 |
| FALCON | 6 | 4 | 2 | 27 | 27 | 0 | 8 |
| HYTHE & DIBDEN CC A | 6 | 3 | 3 | 29 | 24 | 5 | 6 |
| MALT & HOPS C | 5 | 3 | 3 | 25 | 29 | -4 | 6 |
| OLD MILL A | 5 | 2 | 4 | 23 | 22 | 1 | 4 |
| HYTHE & DIBDEN CC B | 6 | 1 | 5 | 16 | 38 | -22 | 2 |
| FOUNTAIN COURT | 5 | 0 | 5 | 13 | 31 | -18 | 0 |