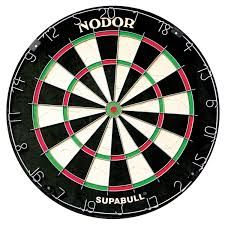 Hythe & Waterside Darts League
Division 2
Hythe & Dibden CC Darts 'A' 3 - 6 Old Mill B
| | | |
| --- | --- | --- |
| Hythe & Dibden A | 3-6 | Old Mill B |
| Steve CHIVERTON | 1-2 | T.Dolan |
| Scott ROLLINSON | 2-0 | T.Lee |
| Derek WRIGHT | 0-2 | O.Blay |
| Pete BAMBRIDGE | 2-1 | M.Buchan |
| Chalky WHITE | 2-1 | R.Mainwaring |
| Simon WRIGHT | 0-2 | J.Greatorax |
| Scott ROLLINSON & Mike FROST | 2-0 | M.Buchan & S.Hill |
| Simon WRIGHT & Jason MANSBRIDGE | 1-2 | R.Mainwaring & T.Dolan |
| Charlie Von LANDAU & Pete BAMBRIDGE | 0-2 | O.Blay & J.Greatorex |
Hythe & Dibden A fell to a first loss of the season with a disappointing display at The Old Mill.
Only Scotty Rollinson can come away with his head held high after a terrific 2nd leg display against T.Lee.
Chiv lost the opener 1-2. He lost the first leg when he should have won then beat the useful T.Dolan in the 2nd leg when the OM player couldnt check out. Level pegging in the 3rd Chiv lost his way with 200 needed and Dolan went onto win.
After Scott's fine win Derek Wright went up next against O.Blay who a few years ago was on Hampshire's books. Derek had his chances in the first leg but Blay grew stronger and won 0-2
Pete Bambridge up next and after a few games of opening he asked to go on further down the order and to good effect. Wasnt great in the first leg but in a tight game came away with a 2-1 win.
2-2 now and Hythe confident with Chalky & Wrighty still to play. Sadly though both had stinkers ~ Chalky going down 1-2 and Wrighty 0-2 to send him out sulking with a fag..
Hythe now had to win all 3 doubles and Rolly and Frosty got them off to a great start with a 2-0 win over Buchan & Hill. Wrighty and Jason Mansbridge were 7th on ~ up against Dolan & Mainwaring. When the skipper has a bad night ~ he has a bad night and another 0-2 loss.
'I should have done the order my way and not listened to others he said'
So 3-5 and one to play Bambridge & Charlie Von Landau up against the OM 's number 1 and skipper. Hythe had chances but another 0-2 defeat and 3-6 match result.
Things can only get better but another toughy this week against Malt & Hops B
League Results To Follow
Falcon 7 vs 2 Fountain Court
Hythe & Dibden CC B 3 v 6 Malt & Hops C
Malt & Hops B 4 vs 5 Travellers Rest
Old Mill B 6 vs 3 Hythe & Dibden CC A
Old Mill B 2 vs 7 Malt & Hops B (Played 2nd Dec)
LEAGUE TABLE
| | | | | | | | |
| --- | --- | --- | --- | --- | --- | --- | --- |
| TEAM | PLD | WON | LOST | LEGS + | LEGS - | DIFF | POINTS |
| TRAVELLERS REST | 4 | 4 | 0 | 25 | 11 | 14 | 6 |
| HYTHE & DIBDEN CC A | 4 | 3 | 1 | 21 | 15 | 6 | 6 |
| MALT & HOPS B | 4 | 2 | 2 | 23 | 13 | 10 | 4 |
| OLD MILL A | 4 | 2 | 2 | 19 | 17 | 2 | 4 |
| FALCON | 4 | 2 | 2 | 17 | 19 | -2 | 4 |
| MALT & HOPS C | 4 | 2 | 2 | 16 | 20 | -4 | 4 |
| HYTHE & DIBDEN CC B | 4 | 1 | 3 | 10 | 26 | -16 | 2 |
| FOUNTAIN COURT | 4 | 0 | 4 | 12 | 23 | -10 | 0 |