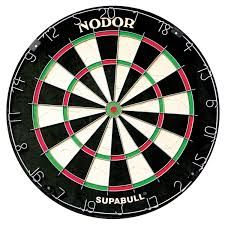 Hythe & Waterside Darts League
Division 3
Hythe & Dibden CC Darts 'A' 3 - 6 Malt & Hops B
| | | |
| --- | --- | --- |
| Hythe & Dibden A | 3-6 | Malt & Hops B |
| Steve CHIVERTON | 2-0 | C.Mayhew |
| Scott ROLLINSON | 2-1 | S.Edwards |
| Andy MUNDEN | 0-2 | D.Page |
| Simon WRIGHT | 1-2 | B.Connor |
| Chalky WHITE | 1-2 | D.Parham |
| Pete BAMBRIDGE | 1-2 | M.Owen |
| Steve CHIVERTON & Scott ROLLINSON | 2-1 | Mayhew & M.Wheeler |
| SImon & Derek WRIGHT | 0-2 | Page & Owen |
| Charlie von Landau & Mike FROST | 0-2 | Edwards & Connor |
A night to forget for the A team and promotion blown for another year.
The Evening started so well with Chiv & Rolly both winning their singles games.
Andy Munden then lost 0-2 and Wrighty 1-2 for the match score to be level.
Chalky then lost his match 1-2 despite having a lead in the 3rd leg of 200. Chalky did break one club record scoring 0 from 3 darts whilst in the 400s.
Pete Bambridge also went down 1-2 and at the break Hythe were 2-4 down needing to win all the doubles. Chiv & Rolly pulled one game back after losing the first leg. However Wright & Wright couldnt repeat the feat and the game was lost.
Frosty and Charlie once again went on at the end but went down 0-2.
Not a good night for Hythe who play the same next week in the Q-Finals of the Plate.
Malt & Hops B Win 3-6