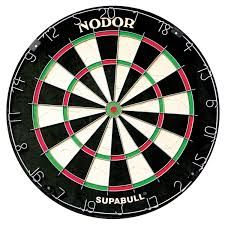 Hythe & Waterside Darts League
Cup Preliminary Round
Hythe & Dibden CC Darts 'A' 4 - 5 Hythe Club A
| | | |
| --- | --- | --- |
| Hythe & Dibden A | 4-5 | Hythe Club A |
| Pete BAMBRIDGE | 0-2 | A.Short |
| Chalky WHITE | 0-2 | A.Sarborough |
| Steve CHIVERTON & Scott ROLLINSON | 2-1 | A.Short & D.Short |
| Scott ROLLINSON | 2-0 | R.Frost |
| Simon WRIGHT | 2-1 | R.Short |
| Jason MANSBRIDGE & Mike FROST | 0-2 | R.Frost & M.Rose |
| Derek WRIGHT | 2-0 | M.Rose |
| Steve CHIVERTON | 1-2 | M.McMahon |
| Simon WRIGHT & Pete BAMBRIDGE | 0-2 | M.McMahon & N.Rogers |
Hythe & Dibden A came away from Hythe Club disappointed that they let slip a 4-3 lead and a great chance to perform an upset as they took on Div 2 Hythe Club A.
But a great night of darts saw Scotty again show his class in singles and doubles, Chalky hit Hythe's 2nd 180 of the winter, Wrighty hit a 171 plus a superb 13 darter something very rare in local darts.
The game got underway with Bambo taking on Alan Short who hit a 180 last week. Doubles proved the trouble for Bambo and he fell 0-2. Soon H&D were 2 down despite Chalky hitting a maximum 180. First leg Chalky was 300 in front but couldnt check out and the second he couldnt get going.
Next up a doubles we desperatley needed to win and Scotty paired up with Chiv against the inform dad and son pairing of Dick & Alan Short. The game took time to get going but with Scotty on song the Hythe pair came back from 1 down to 2-1 winners.
The Cricket Club made it 2-2 when a inspired Scotty hit 5 ton pluses to beat R.Frost 2-0. Skipper took to the stage then to put H&D in front for the first time. A 13 darter leg saw him go 1 up but Frost took the 2nd leg. Wrighty though upped the pace again to take the game 2-1.
Back to doubles for the 6th leg where Frosty paired up with Jason Mansbridge. Sadly the Club pairing of R.Frost & M.Rose proved too strong and a 0-2 defeat.
The game was going all the way and early thoughts of re opening our club was put to bed. Derek Wright went up 7th and pulled off one of his finest wins to beat M.Rose 2-0. Hythe now needed to win one of the last two matches and thy should have done both.
Chiv went 1 up against Mick McMahon and stormed into a 200 lead after hitting two 125s. But the old double trouble came back and Frost won to level then took the final game to take the match into the final game.
Up for us Wrighty and Bambo our number 2&3 seeds and Wrighty in awesome form as he said himself. Up against McMahon & Rogers ~ what could go wrong..Well it did and we run out 0-2 losers. Hythe Club win 5-4 but a great effort by our guys.
Next week another toughy ~ Ear Plugs needed at the Old Mill
Cup Results To Follow
LEAGUE TABLE
( 19 Nov 2019)
| | | | | | | | |
| --- | --- | --- | --- | --- | --- | --- | --- |
| TEAM | PLD | WON | LOST | LEGS FOR | LEGS AGAINST | DIFF | POINTS |
| HYTHE & DIBDEN CC A | 3 | 3 | 0 | 20 | 7 | 13 | 6 |
| TRAVELLERS REST | 3 | 3 | 0 | 18 | 9 | 9 | 6 |
| MALT & HOPS B | 2 | 1 | 1 | 12 | 6 | 6 | 2 |
| OLD MILL A | 2 | 1 | 1 | 11 | 7 | 4 | 2 |
| FALCON | 3 | 1 | 2 | 10 | 17 | -7 | 2 |
| MALT & HOPS C | 3 | 1 | 2 | 10 | 17 | -7 | 2 |
| HYTHE & DIBDEN CC B | 3 | 1 | 2 | 7 | 20 | -13 | 2 |
| MALT & HOPS C | 3 | 0 | 3 | 11 | 16 | -5 | 0 |