Junior Cricket commences indoor training in early January at Noadswood School on a Monday Evening.
The Under 9s & 11s train first followed by the older groups
We then move outside from mid April and continue training on Monday Evenings @ Jones Lane through the season.
Andy Addleton (UKCC LEVEL 2) is Head Coach ~ andy.addleton@hotmail.co.uk
Dawn Bowman is the Clubs Welfare Officer ~ dawn_bowman@outlook.com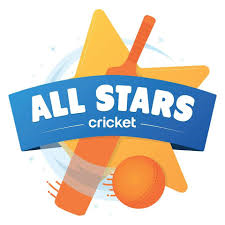 By registering for All Stars Cricket, your child will be guaranteed eight weeks of jam-packed fun, activity and skills development.
The programme is suitable for all children new to cricket and sport as the sessions are designed to teach the basic skills of the game. Every child will earn stars as the weeks progress that match the skills learned during the programme:
Batting – hitting a moving ball
Throwing – underarm and overarm
Catching – small and large balls
Bowling – overarm
Running – lots of movement
Teamwork – fun games with friends
Communication – the basics of cricket
Spirit of Cricket – how to respect others
Open to 5-8 year olds
More to follow early in the year